I'm certain you could agree that pastors' wives are unsung heroes, who continually juggle day-to-day challenges—including the tasks of assisting their husbands, managing their homes, and living up to unrealistic expectations set by church members. These responsibilities are exhausting and clearly intensify their stress.
For many, the church has been a place of refuge, a safe haven, a sanctuary, and a refueling station; it is a space for them to connect with others and to be empowered. This is not always the reality for pastors' wives.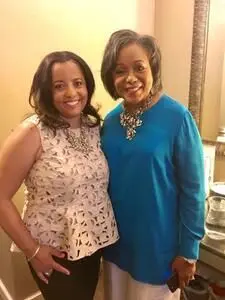 Where do pastors' wives go for support, encouragement, and nourishment? Whose available to help pastors' wives manage the stress that comes from:
Loneliness and having no one to talk to about concerns
Burnout and over-compensating
Intrusiveness and lack of boundaries
Emotional pain
Ministry challenges
High expectations
Being watched, feeling exposed and vulnerable
Feeling abandoned by husband
Well, I, Dr. Melissa Jones, LPC at Refresh Counseling Services,LLC am available to provide you with counseling services. I am licensed professional counselor with 23+ years as a pastor's wife, specializing in premarital, cognitive behavioral and solution focused therapies, grief counseling, individual, marriage and family therapy, pastoral families, career issues and so much more.
It is my hope that I, Dr. Melissa Jones, LPC at Refresh Counseling Services,LLC could provide that safe place where pastors' wives can be encouraged, free to be themselves, release their stressors, and be inspired to continue in their journeys. If you are a pastor's wife in need of refreshment, please call for an appointment at (610) 888-0137.